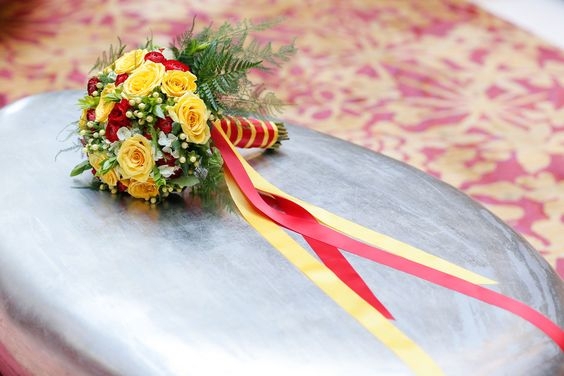 For many years now, people have fallen in love with certain young wizard, with great storylines and movies which has captured the imagination.
All ages have embraced this new and exciting character and his friends on their wild adventures and wizardly world in JK Rowling's Magical Series.
Universal Orlando Resort TM has been at the forefront in partnership with Warner Brothers TM to bring the exciting magical world to life here in the United States. From the impressive Hogwarts Castle to the three broomsticks pub, snow covered houses, chocolate frogs and even butterbeer.
Weddings are already magical occasions. But when two Potterheads come together to become one, the day has a little bit of extra magical flair! So wands at the ready!
Get Married in Florida has partnered with wedding officiant Katherine Imundi and Nicholas Sabationo of 123 photography to offer wizardly wedding in front of the castle before walking through the rest of this magical world for more photo opportunities. Currently weddings are offered for parties 4 and under, due to the high volumes of guests in the park.
Contact us today for more details on making your Wizardly wedding a reality!