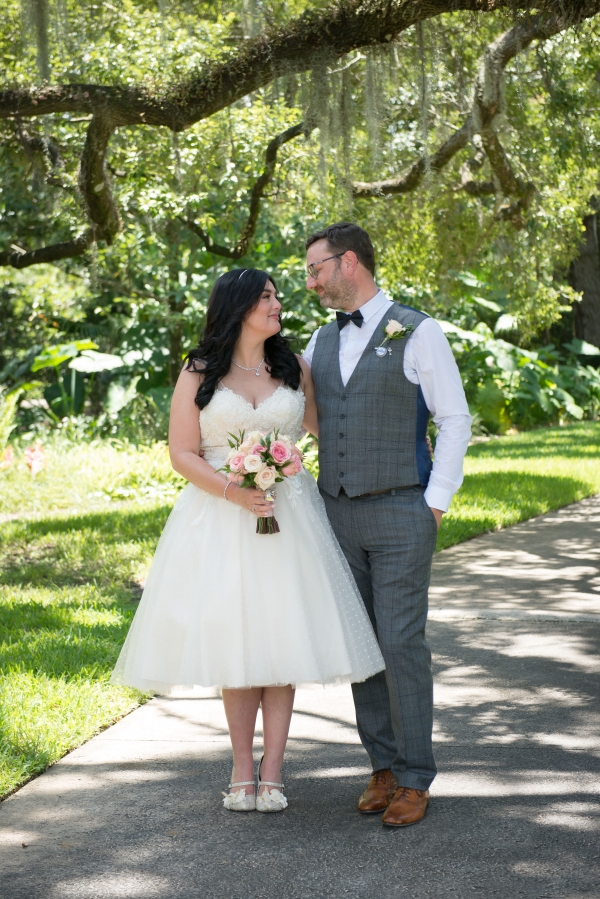 Congratulations Leanne & Martin on your wedding day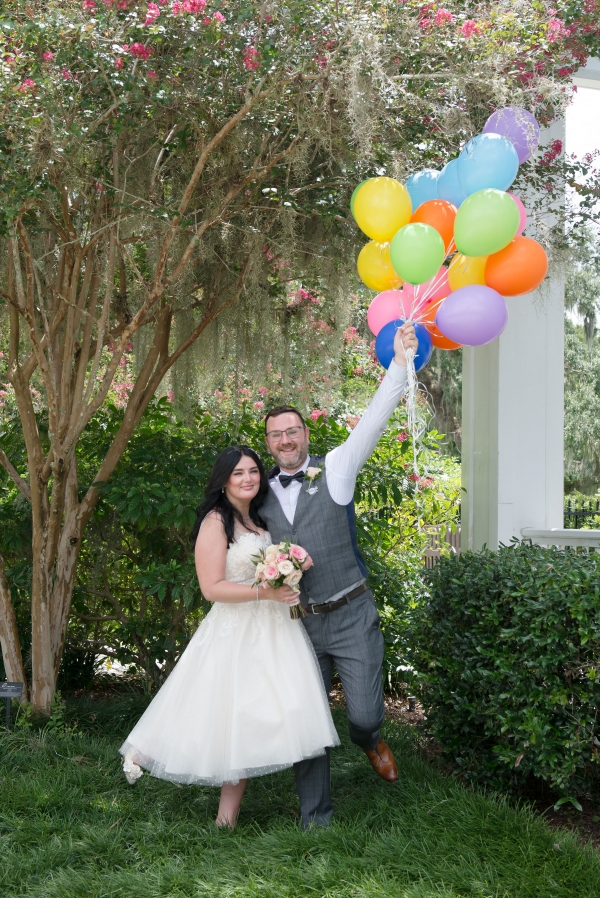 It was a perfect sunny day for Leanne and Martin to exchange their wedding vows at the Home Demonstation Gardens at Leu Gardens.
They added some great touches to their wedding - Luminare cake stand and balloons for afterwards. The bride have a beautiful dress which was complemented by her rose bouquet of cream and dusky pink.
They had an amazing Disney Cake Platter